About Us
Beautifying homes, igniting change, and transforming lives.
There's a reason Cober Contracting is the No. 1 name for residential renovations in Newmarket and throughout York Region: We put our clients first, and we consistently strive to exceed their expectations while keeping their costs low.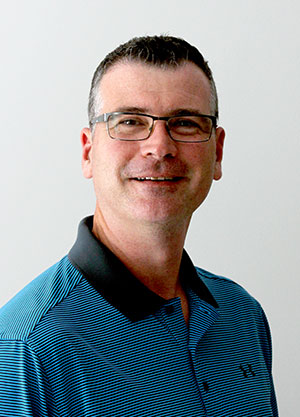 Founded in Newmarket, Ontario, by owner/operator Daryl Cober in 2009, Cober Contracting, originally known as On the Level Home & Property Improvements, is more than a residential renovations contractor; we are our clients' trusted home rejuvenation partners.
From a young age, Daryl aspired to be as handy with tools as his father. Blessed with a natural aptitude for building, repairing, and renovating almost anything in or around a house, Daryl went on to earn an O.A.A.D. in Business Administration at the Humber College Institute of Technology and Advanced Learning in 1990. With hopes to start a company of his own, Daryl expanded his knowledge by taking Business Management courses at The University of Toronto in 2006.
A Knowledgeable, Experienced, and Courteous Team
Cober Contracting is comprised of highly qualified designers, structural engineers, carpenters, labourers, electricians, plumbers, and HVAC specialists.
Hand picking each contractor that joins his team, Daryl knows the value of hard work, expertise, loyalty, and great service. Each member of the Cober Contracting team is licensed, fully insured, and understands the value of maintaining open and honest communication with clients throughout their renovation project.
Applying our expertise, we'll help you to find the design that best suits your needs, and we'll seamlessly transition your project from concept to completion. We are proud of the work we do, and by ensuring our clients are 'head over heels happy' with our service, we have built a stellar reputation for workmanship.
Giving Back
Cober Contracting is proud to support and be affiliated with many noteworthy charitable, nonprofit, and socially responsible organizations in the communities we serve, including:
Do you have questions about how we can help you transform your home? We can redesign and rebuild your home's interior to suit your lifestyle based on the budget you can afford.